Buying a North Carolina vacation home changes everything. Imagine owning a place you can retreat to whenever you need to escape the daily grind. A place where enjoying the peace and tranquility of a seaside town is just as valid as exploring the unique dining options and outdoors activities.
At Southport Oak Island Realty Group, Inc., we can help you find the perfect North Carolina vacation home.
Explore Vacation Homes for Sale in North Carolina
North Carolina's coastline features so many great communities that you will never be short of great options. Consider of few of the following locations:
Bald Head Island
You can claim a little slice of heaven as your own when you buy a vacation home on Bald Head Island. Between the pristine beaches, the maritime forest preserves, and the wonderful neighborhoods, you'll find a truly relaxed lifestyle here.
It's just a short, two-mile journey across the Cape Fear River to reach the island, and you'll need to ride the ferry or take your own private vessel to get here. You won't be bringing your car with you, either way, because the only way to get around is in a nice, silent golf cart.
Whether you spend your vacation time on some of the challenging golf courses, out on a fishing excursion, or exploring the historical lighthouse, it will always be a memorable experience.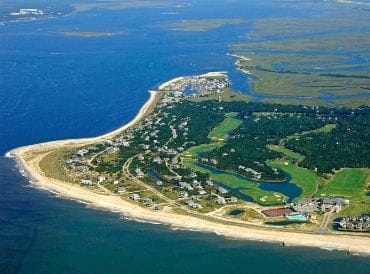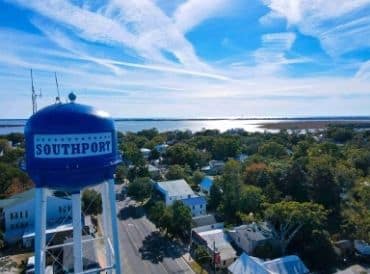 Southport
Why buy a vacation home in Southport? Because this community has be named one of the "Best Coastal Small Towns," by USA Today, and one of "America's Happiest Seaside Towns," by Coastal Living.
Between the beautiful panoramic views of the waterfront and a variety of historic landmarks, Southport has attracted countless visitors who want to relax and enjoy the hometown feel as well as movie studios that have taken advantage of the atmosphere to film more than 40 productions.
Southport is a peaceful place in which sitting on your porch and enjoying the view is as valid an activity as getting out and enjoying the waterfront dining and shopping.
Oak Island
On the southern end of the picturesque North Carolina coastline, you can get a vacation home in Oak Island and enjoy a season filled with quiet tranquility or exciting outdoor activities – it's all up to you. Whether you're hoping to unplug, unwind, and rest or you're excited to experience the great boating, fishing, and dining on the island, you won't be disappointed.
Oak Island has nearly 10 miles of beachfront along the 12-mile-long island, and it attracts thousands of tourists each year. Despite those numbers, the town manages to preserve its family-oriented, uncommercialized, hometown feel.
Explore this nostalgic, oceanside town and discover why so many people love living here.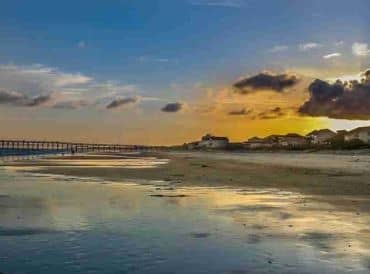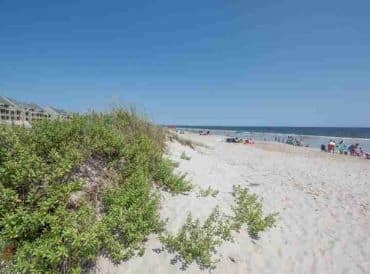 Caswell Beach
This seaside town is right on the southeastern tip of Oak Island and is home to the historic Fort Caswell (now occupied by the North Carolina Baptists Assembly) and the Oak Island Lighthouse. The gorgeous beaches and super-relaxing ocean and intercoastal waterways make Caswell Beach vacation homes an incredible opportunity.
The ocean-front golf course is the only business in town, which means this is a great location for golfers or people looking to escape the commercialization of other vacation spots. This is the least populated of all the beaches in the Brunswick Islands, which definitely contributes to its overall appeal.
St. James Plantation

A vacation home in the St. James community is a great option when you're looking for a way to kick back and relax in a beautiful, relaxed setting. If you prefer to actively engage in social and athletic activities, there are multiple clubhouses and fitness rooms, 81 holes of golf, tennis, pickleball, fine dining options, and a private marina.
St. James is located on the southeast coast of North Carolina, just a few miles from Southport, and situated on the Intracoastal Waterway, near the Cape Fear River and the Atlantic Ocean. Residents here get to enjoy year-round mild climate and a reputation for being one of the friendliest towns in the region.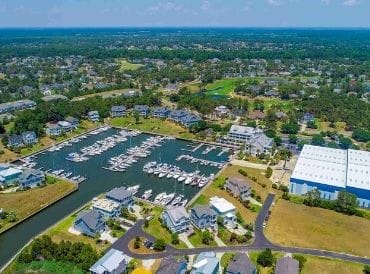 Is a Vacation Home Worth It?
Why buy a North Carolina vacation home?
There are several benefits to owning a second home in a popular vacation spot. The benefits of owning a vacation home include:
If you vacation often, and for extended periods, this could save you money in the long run.
Real estate values tend to go up over time, especially in popular vacation destinations, which could make this a strong investment property.
You could eventually make a vacation home your full-time residence or your retirement destination.
You will know that you have a claim on one of the hottest vacation destinations in the country and will never have to scramble to find a place to rent.
Your vacations will be a lot more convenient, since everything will be waiting for you there.
You will build up equity over time and could (depending on the rules/laws of the city) generate income by renting it out when you aren't using it.
Of course, owning vacation homes on the beach in North Carolina can come with a number of important considerations that could influence your purchasing decision.
Our agents are well-versed in the area and have helped many people find the perfect vacation home in the past.
Click Here to Learn More about Our Real Estate Agents
Contact us today to find out if this kind of real estate investment is right for you.