At Southport Oak Island Realty Group, Inc., you can work with top real estate agents in North Carolina to search, evaluate, and negotiate the purchase of a home. We can also help sellers prepare their property and maximize its value.
Our agents know the Southport and Oak Island area. We are locals who have spent years getting to know the region and connecting people with their perfect homes. We're not like other real estate agents in North Carolina, though. Here's why:
What Makes Us Different?
At Southport Oak Island Realty Group, Inc., we offer selling rates at 4%.
This means we have helped our clients save tens of thousands of dollars on the cost of selling their homes.
We know that 6% of a home's profit can be harsh, and since we don't have the huge overhead as many other firms, we can offer a 4% rate so you can keep more of the sale price.
On top of offering a great rate, we handle all the normal things that a real estate firm has to do for their clients and more! And of course, all the necessary information is submitted to our MLS service, which spreads it across the internet to make sure it's seen by people looking for a home in this amazing area.
Work with the Best Real Estate Agents in North Carolina
Get to know our staff and take advantage of our detailed knowledge of the local area. Our real estate agents are the best at what they do, and are ready to help you buy or sell the right property at the right price.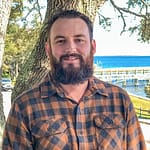 Jon may "technically" be from California, but his real home has always been in North Carolina. When people ask if he ever wants to return to the west coast, his answer is always: "No. I have found paradise!" Now, as a real estate agent in NC, he is excited to help others find their own place in paradise.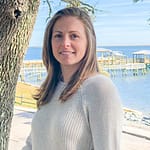 Jamie is a North Carolina native, and when the opportunity presented itself to relocate to Southport, she took it and never looked back. She is here to help you with any questions or concerns about the local real estate market and can help list or purchase a home.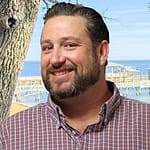 Justin has been in the Southport, Bald Head Island and Oak Island area for the past 24 years. He has a knack for expediting and completing any and all issues as they arise, so you can buy or sell your home in Coastal North Carolina as efficiently as possible. He knows the area like the back of his hand, and can hep you through the entire process.
Phillip was originally licensed as a real estate broker in 1975. He knows this industry and he knows the local area. As a licensed NC general contractor so he can approach every purchase or sale with as much information as possible. Currently, he is the head of our firm as acting Broker in Charge.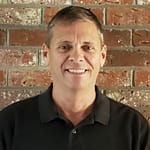 Tony loves the quaint village of Southport and the beaches of Oak Island. Relocating to the North Carolina coast was a quality of life change for him. Honesty and integrity are his core beliefs. He always has his clients best interest at heart and looks forward to helping them with any needs they have.

Discover the Difference
Our goal is to help you find the property that is right for you. We'll work until we find the right place at the right price, and we'll help you through the entire buying or selling process.
You can work with the best North Carolina real estate agents to find the best home for you, and experience life in this amazing area.
Contact us today to get started.