A quite, beautiful community!
Perfectly nestled in between the gates of St James Plantation, NC- Arbor Creek is a perfect find for those not wanting the oversized or commercialized community feeling.

Arbor Creek offers a lifestyle longed after by many, but only found by few…
Arbor Creek, a community located close to both Southport and Oak Island, North Carolina
and Just five miles from Historic Southport, North Carolina!

Arbor Creek offers plenty of options in single family homes, ranging from coastal cottages to all brick traditional homes.
This delightful subdivision offers a clubhouse with pool, fitness center, and community library. You can also enjoy tennis courts and the Arbor Creek community garden.
Come find out what owning a home in Arbor Creek- Southport North Carolina  is all about!
Thinking of buying in the beautiful community of Arbor Creek?
We have gathered some information for you to consider before making the plunge!
Check out the following information and links to help.
Have children or grandchildren and want to know more about the local schools?
Fortunately close to the Arbor Creek Southport, North Carolina community is the grade school Virginia Williams Elementary. This is super convenient for younger families looking to be close to your children or grandchildren's school. Of Course as the children grow they will have to move on to the local South Brunswick Middle School and South Brunswick High School. But not to worry they are not too far away either! This is one of the great things about living in this amazing North Carolina community and area!
Ready to Dive in to the details?
Click the link below for the Arbor Creek Southport, NC Home Owners Association Documents
Arbor Creek- Southport, North Carolina Featured Amenities
Clubhouse
Library
Fitness Center
Community Pool
Community Garden
Tennis Courts
Gazebo
Corral
Distance to Local Medical Facilities

Dosher Memorial Hospital
Novant Health Medical Center
Novant Health New Hanover Regional Medical Center
Arbor Creek is a beautiful community that you would be proud to call home.
The amenities and natural surroundings make it the perfect place to live, work and play!
Visit Arbor Creek today to see all that it has to offer.
You'll be glad you did!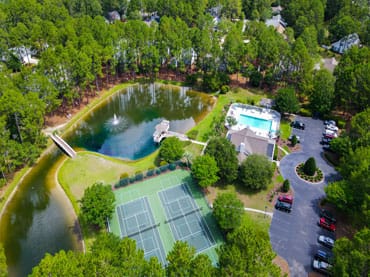 Distance to Local Destinations
Oak Island, NC Beach
Wilmington, NC
Myrtle Beach, SC
Southport Oak Island Real Estate Agency is here to help you buy or sell your home in Arbor Creek Southport, North Carolina!
We are the go to North Carolina Real Estate Agency for the community of Arbor Creek in Southport, North Carolina and will help guide you in this tough real estate market, whether buying or selling, our North Carolina Realtors are here for you!