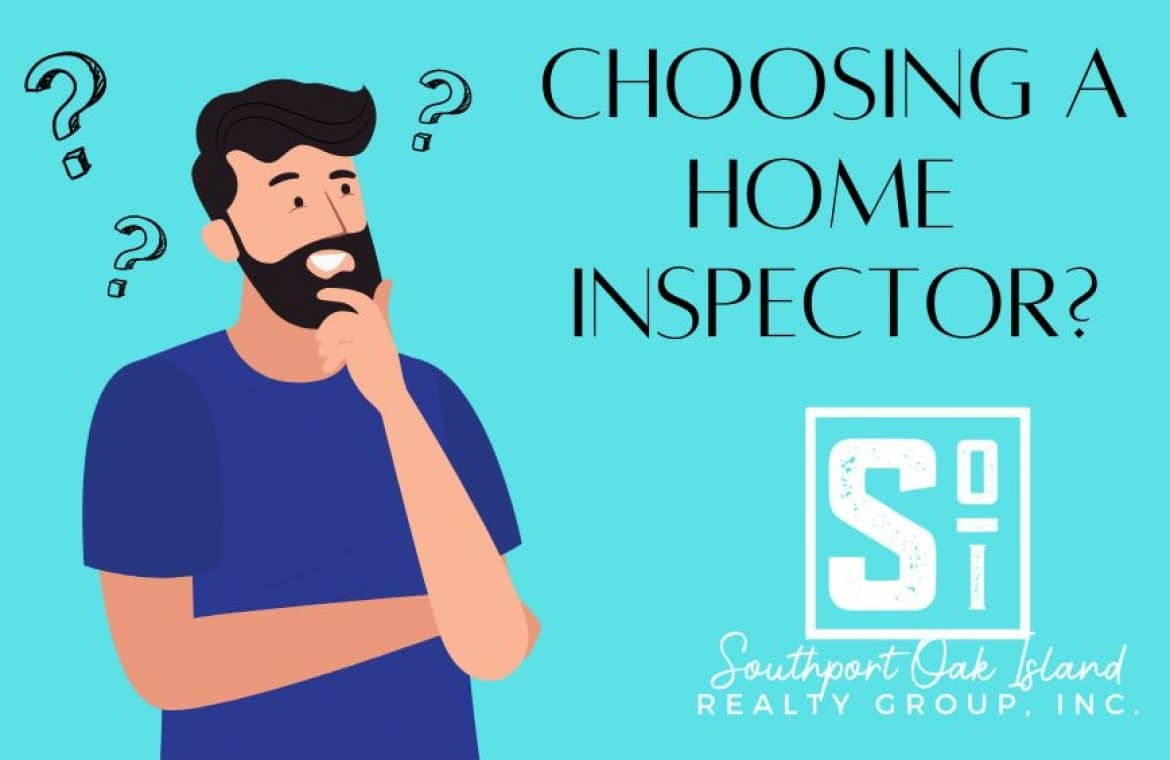 With all the flurry of home sales and real estate transactions in the past few months, one of the last things that home buyers think about is the qualifications of the home inspector that inspects your most valuable asset.
We want to be perfectly clear before we get into this article, we HIGHLY RECOMMEND hiring a qualified home inspector before purchasing any home, period. 
Not many people actually think about this subject when buying a home. More common that not, home buyers either just ask for a referral from their local real estate agent, or do a quick online search for the most convenient or lowest priced company to schedule their home inspections with. We cannot express enough how dangerous either of the above options are to you as a residential home buyer in North Carolina!
Aren't all home inspectors the same?
NO! NO! NO!
Home inspectors vary in many ways such as experience, education, background, know how, and most important ability. Just like no one person is alike, the same goes for home inspectors in North Carolina. While more than likely you will not have the ability to meet one on one with the home inspector that you hire prior to the actual home inspection taking place, you, as a home buyer should inquire into to home inspection company and inspectors themselves. We have seen too many home buyers in North Carolina suffer from home inspection reports for us not to recommend only the best home inspectors you can find!
Home inspectors are highly trained, aren't they?
Yes and No! It would depend on your definition of Highly Trained!
To become a North Carolina certified Home Inspector you must successfully complete the following:
1. 120 hours of coursework.
2. 80 of training, either in a lab or in the field.
3. Pass an exam and pay $275.00
That's It!
Depending on your take on the above, having a person tell you about your potential new home that has just received their license may be questionable. Although it is possible that the person whom just completed the above has been working on homes and has been around home construction their entire life and knows more than all the Home Inspector teachers combined, you just never know!
Should I just do the home inspection myself?
Completing a home inspection on a home you plan to purchase in North Carolina without a home inspector is entirely legal. In fact, you do not even have to look at the home you are buying! But of course, we always recommend knowing what you are buying and completing a through inspection of the property you are planning on purchasing, whether by hiring someone or completing it yourself. If you do feel confident in completing the home inspection yourself we are 100 percent behind you. We here at Southport Oak Island Realty Group just want you, the buyer to feel and be completely comfortable and happy with your new home purchase.
Shouldn't I trust everything I read on the home inspection report?
It depends!
In North Carolina Real Estate purchases where a North Carolina Home Inspector is employed, the home inspector is required to document anything they see. They move through the home, more times than not on a program designed specifically for home inspections with step by step instructions.  They take pictures and document all that the program requires them to. While this is great, it can also lead to a overfilled report with items that really may not be of concern. Or course, most inspection companies do list the found items in order of concern, which helps, but can also distract form other things.
In Conclusion
While it is always a great idea to employ a home inspector when purchasing real estate or a home in North Carolina, we want buyers to remember to take what is in these home inspection reports with a grain of salt! Sometime they are filled with great items of concern and items that need to be addressed. But in other cases they may be filled with rubbish just to fill the report up….
We always want any home buyer in North Carolina to know as much as possible about the investment they are making when acquiring a new home in North Carolina! Home inspection or not, we want you to be happy and minimize, if possible the amount of potential surprises that may arise in the future of your home ownership.
Contact one of our experienced Real Estate agents or Realtors today to help with any North Carolina Real Estate transaction.
Let our experience and knowledge work for you!
Southport Oak Island Realty Group- Voted Best Realtors on Oak Island, NC and St James Plantation, NC